Welcome Notes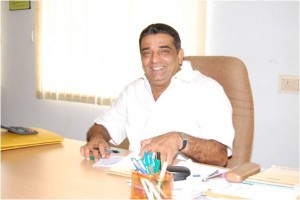 Creating a better future through discovery, learning and innovation which is the very essence of an engineer is also the core of P. B. College of Engineering's mission. Our small contribution to serve our city, state and nation is through fostering an encouraging environment in PBCE for our students, faculty and staff to explore possibilities and challenge the limits of progress.
For more than a decade PBCE has provided quality engineering education. Our endeavor is to inspire undergraduates to think beyond textbooks and look into the future so that it encourages their creativity and instills in them a level of self-confidence that will motivate many not only to excel in academics but also pursue highly innovative careers. In the academic year 2013-14 we initiated a long term, hand holding soft skills training program "Nurture 4CE" to improve and enhance personal effectiveness and employability skills of our students.
The industries which are at the fore front of our economy need engineers who are not only capable of meeting current employment needs but who will also create the future and the "jobs of tomorrow."
We educate the industry ready engineers of the future – Today.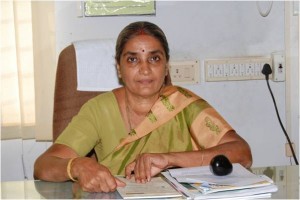 STEM (Science, Technology, Engineering and Mathematics) is recognized as the backbone of our nation's development. Our resourceful youngsters have a lot of latent potential and talent in them. Our endeavor is to channelize this potential in the most positive and creative way. I am proud to state that PBCE's team of dedicated teachers and educators concentrates on tapping this latent talent of our students.
A major emphasis is given to polish and develop the soft skills of our students with the primary objective of producing effective engineers with all employable skills.
As the Director of PBCE, I believe discipline of the students is very important since they are the future shapers of our nation. Our faculty undertakes individual counseling of students to ensure that they excel in their academics and personal life.
Special attention is given to promote Sports and Extracurricular activities in our institution.
I wish the aspiring students joining this college the best of luck and happy learning.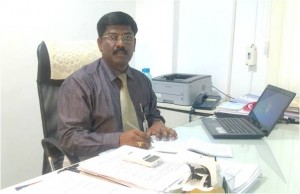 P.B.College of Engineering is at the forefront of technical education. The great vision and strong will of our management to build a technical institution of international repute has rightly enabled our college to attain remarkable heights in the journey of excellence in engineering education, within a short span of time.
PBCE has state of the art infrastructure and a highly dedicated team of faculty members who impart higher education in most popular disciplines of Engineering and Technology to create engineers who can confidently take on the challenges of of the ever changing world. We continuously train our students to improve and develop their soft skills; conduct programs beyond syllabus using modern teaching techniques and utilizing high-tech laboratories to enable them to keep abreast with current technologies.
We strive to equip the young minds with courage, conviction, wisdom, creativity and passion for innovation. Education provided at PBCE helps our students to become professionals with sound subject knowledge and skills.
PBCE provides its students ample opportunities to exhibit their creative ideas and scientific temperament. As hard work is the key to success, we inspire our students to dedicate their entire time of stay at the institution towards enriching their knowledge and transforming themselves into disciplined professionals to serve our society at large. As 2010 – 2020 is the decade of innovations, I am positive that PBCE's young and budding engineers will play a vital role in showcasing their talents and contribute their bit towards progress and advancement and in the bargain make their dreams come true.
I, as principal of PBCE, lead a team of dedicated teachers which is fully devoted to excellence in academics, co-curricular activities, research and extension activities to enable PBCE to become an institution of international repute in days to come. I wish all graduates a great success in their endeavors and solicit them to have a greater connection and an ongoing relationship with their Alma-Mater as they scale newer heights in their life.
We strongly believe that "Knowledge is Prosperity" and hope that all our students become very prosperous and bring many laurels to PBCE thereby placing it ahead of others in technical education.
We look forward to our prosperous students becoming our institution's future brand ambassadors.